Using Sticks & Forks
Women have been styling their hair using hair sticks for hundreds of years but strangely enough many people nowadays have no idea how to use them. You can use a variety of hair sticks on any hair from shoulder-length to very long.
They add a little glamour to your up-do and can be easily coordinated with your outfits and other accessories.
Using hair sticks needn't be intimidating, creating hair styles with them is actually very easy to do and can be mastered with very little practice.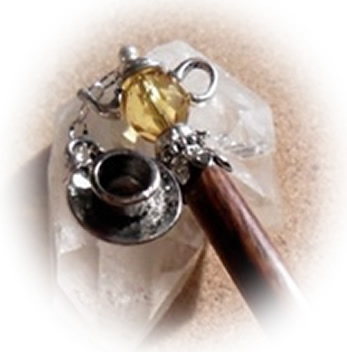 Experiment with various ways to wear hair sticks; once you get the hang of using them, you will want to play around with them even more and will wonder why you have not used them before.
Check out You Tube for some great ideas on how to style your hair using hair sticks.
Here are a few videos to get you started